Catering Details
These are our most popular trays for easy online ordering. However if you want a different combination of savory bits or sweet treats, give us a call at 724-837-3706 to discuss your order.
Through our cart, you can select delivery from 9AM-1PM on Tuesday through Friday and pickup is from 9AM-5PM Tuesday through Saturday. If you need different arrangements, please call our Call Center at 724-837-3706.
For convenience, add setup (available only with delivery) and utensils to your order.
Minimum Order for Delivery is $150
Delivery is $25 for the first 2 mile radius from the store location, plus $1.30/mile up to 15 miles.
Order up to a year in advance.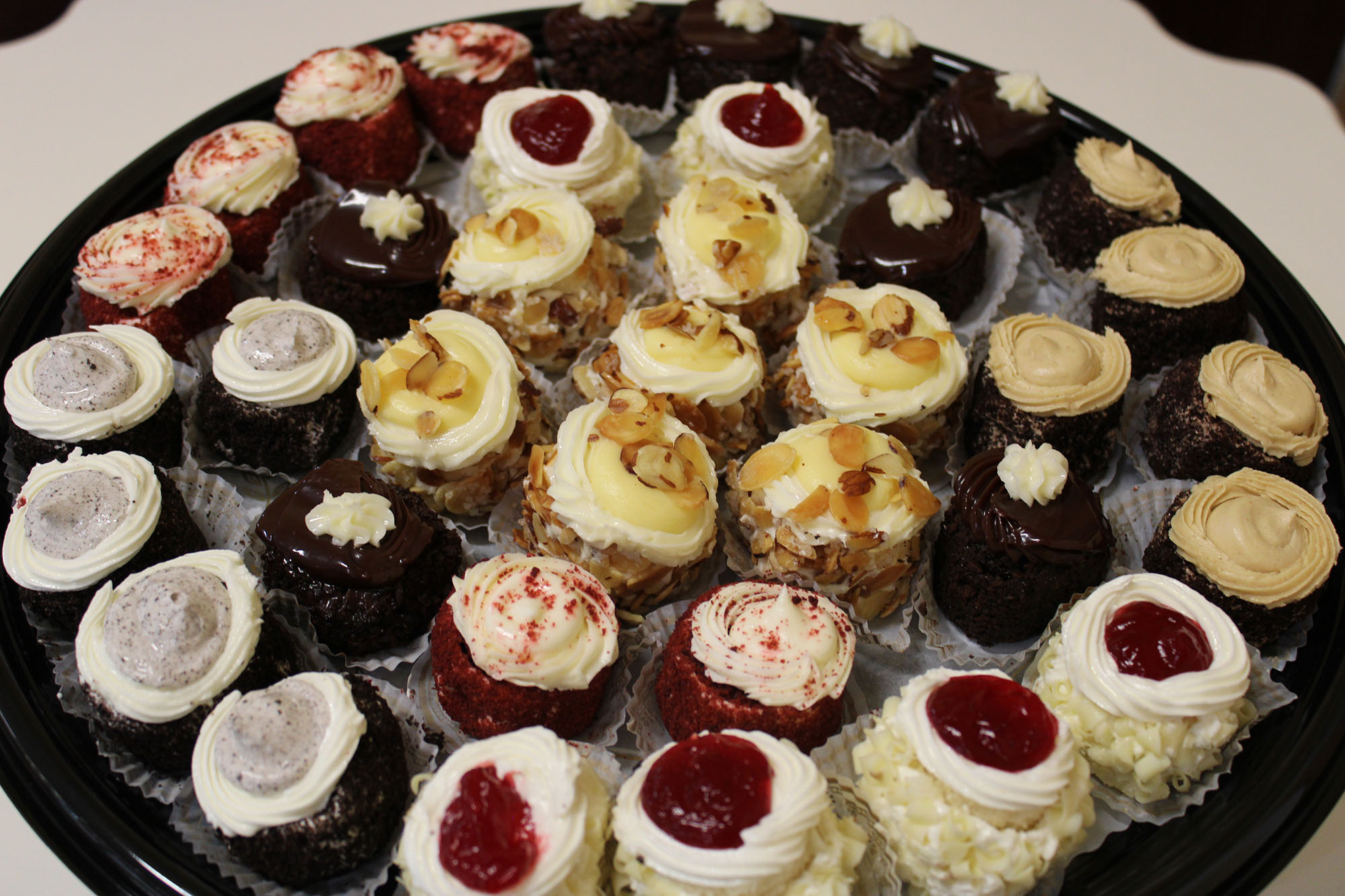 Junior Pastry Tray
Delicious mini bites of some of our customers' favorite cakes! This tray offers 36 assorted Jr. Pastries.
18 servings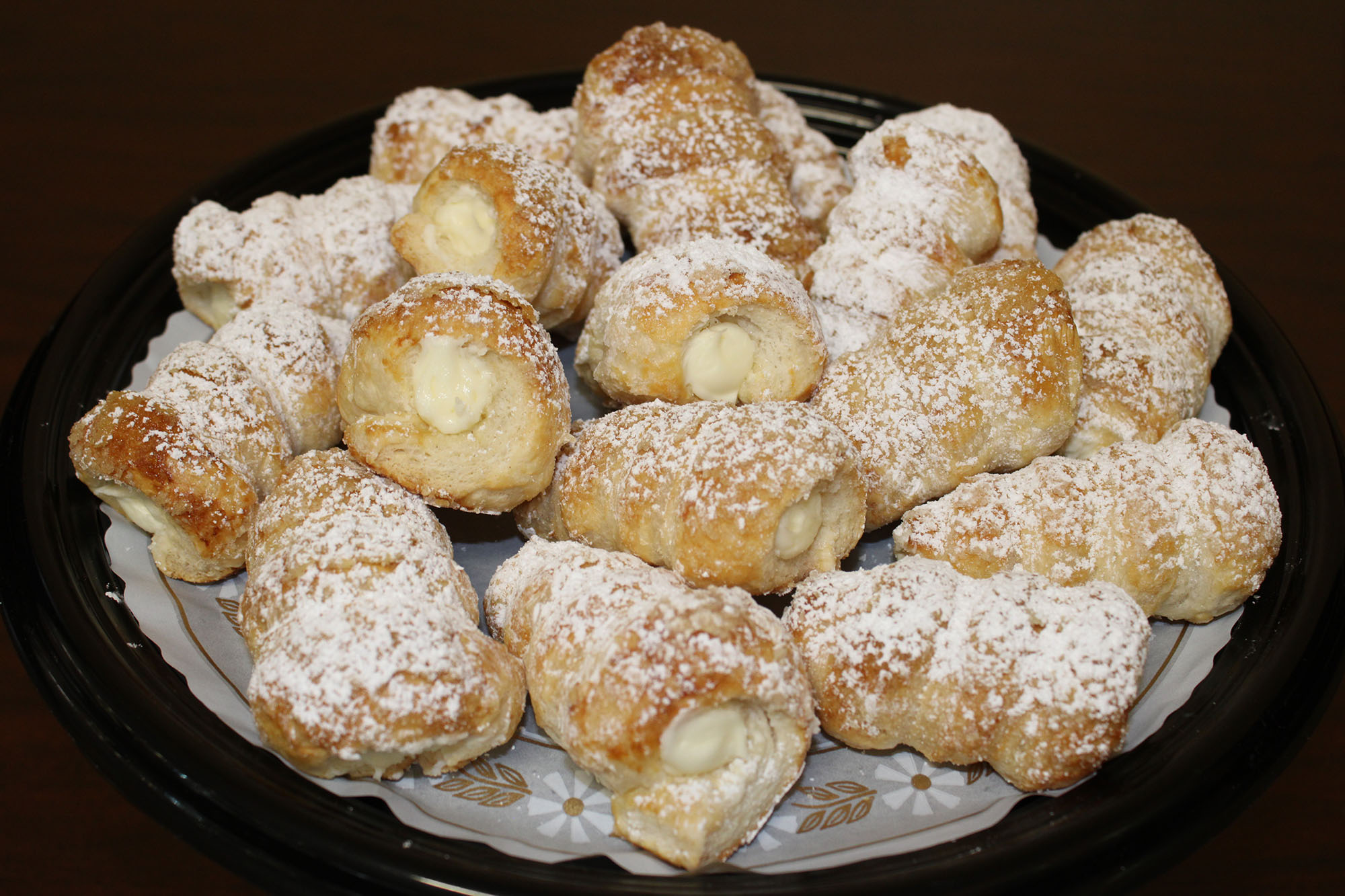 Lady Lock Tray
A staple of Pittsburgh cookie trays, these melt-in-your-mouth cookie horns filled with cream will delight your guests. This tray displays 36 Small Lady Locks.
18 servings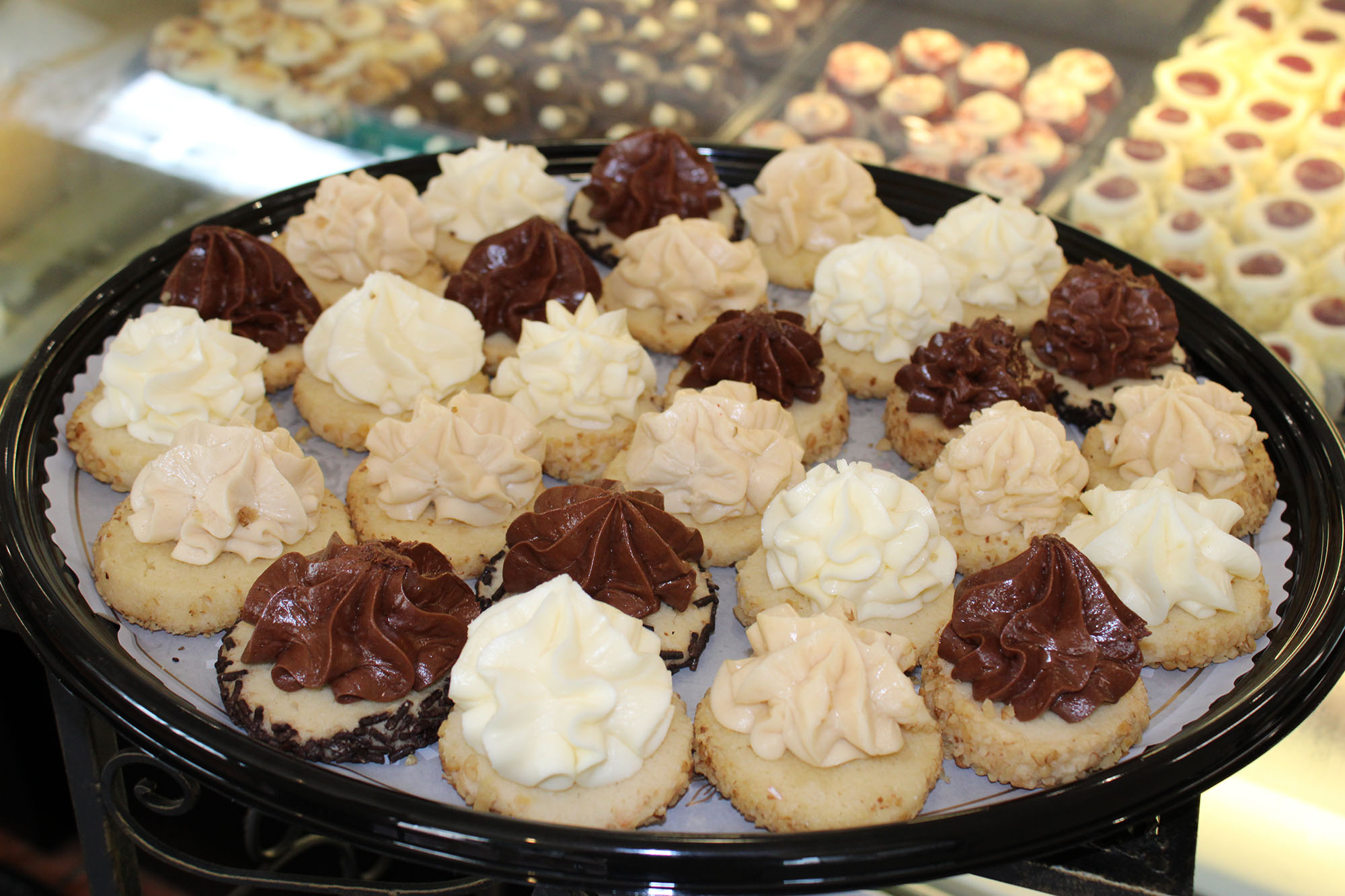 Thumbprint Tray
Add a taste of Pittsburgh to your next meeting or event. This tray offers 36 assorted Thumbprints. These cookies were made famous by the Arcade Bakery in Kaufmann's Downtown department store.
18 servings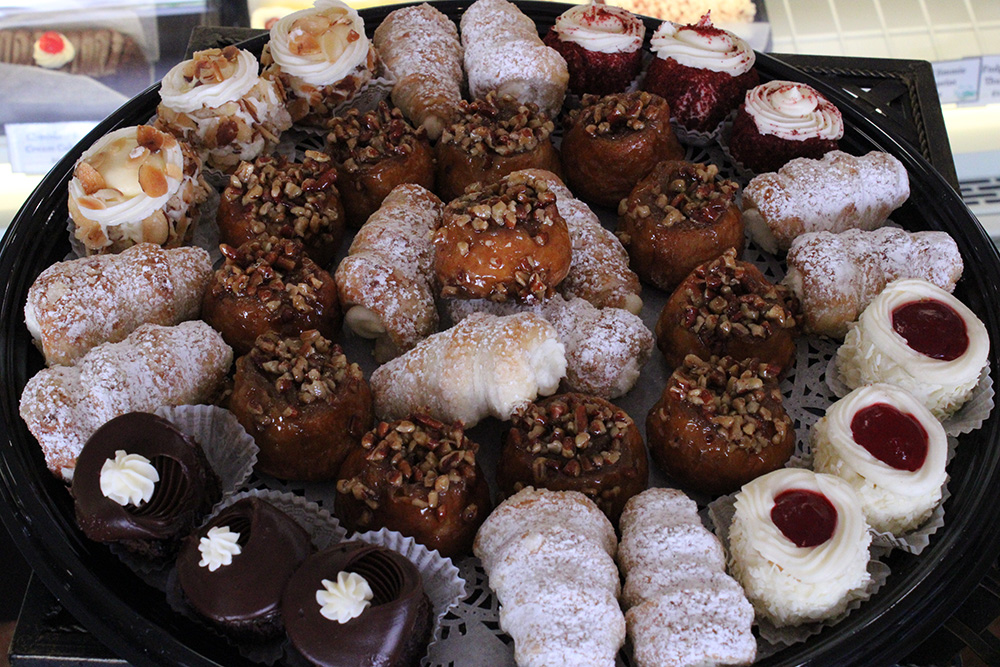 Mini Pastry Tray
Make any occasion special with this tray of our delicious mini pastries – 12 small Lady Locks, 12 Jr. Pecan Rolls, 12 assorted Jr. Pastries
18 servings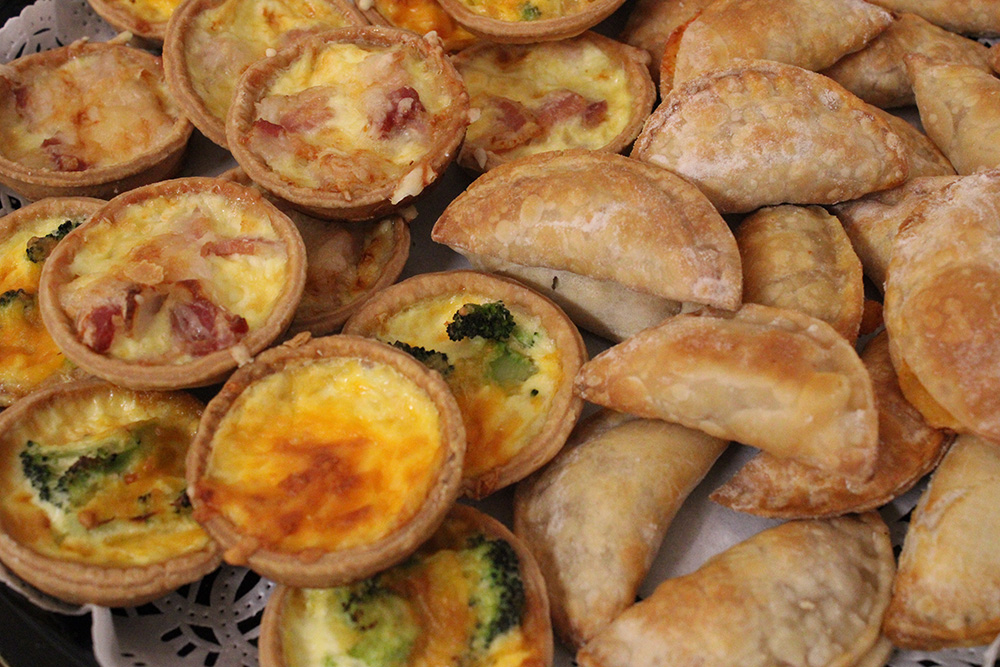 Mini Empanada and Quiche Tray
This tray features an assortment of mini tastes of our popular and tasty Empanadas and Quiche cups.
18 servings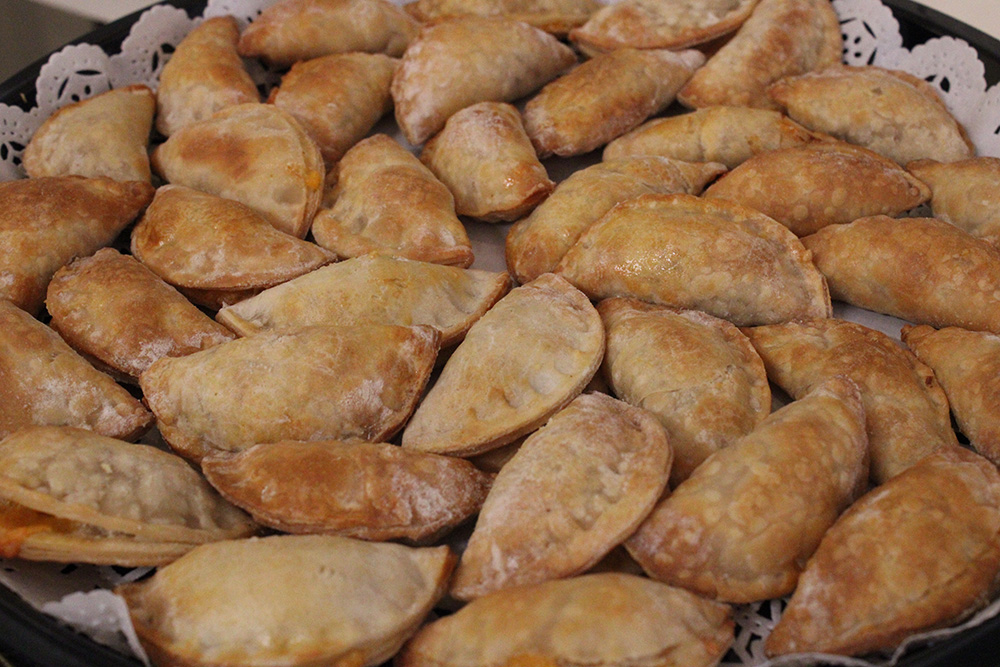 Mini Empanada Tray
A savory assortment of mini empanadas that may include chicken, beef or corn.
18 servings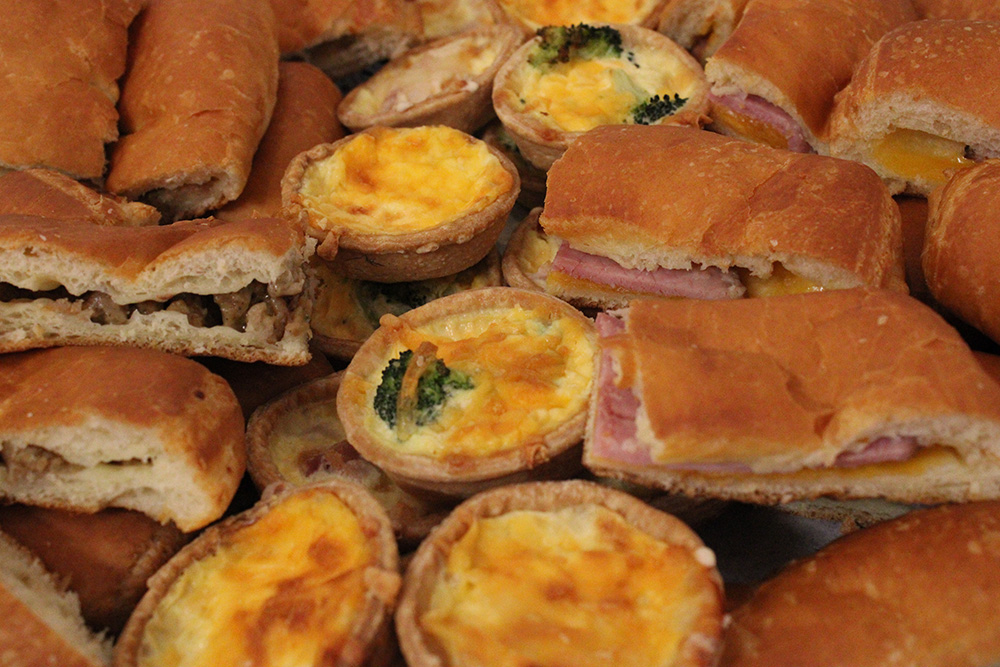 Mini Quiche and Filled Croissant Tray
Whether it's brunch or lunch, this tray has just the right flavorful bites – assorted Mini Quiche, Ham and Cheese Croissant Bites, and Sausage and Provolone Croissant Bites.
18 Servings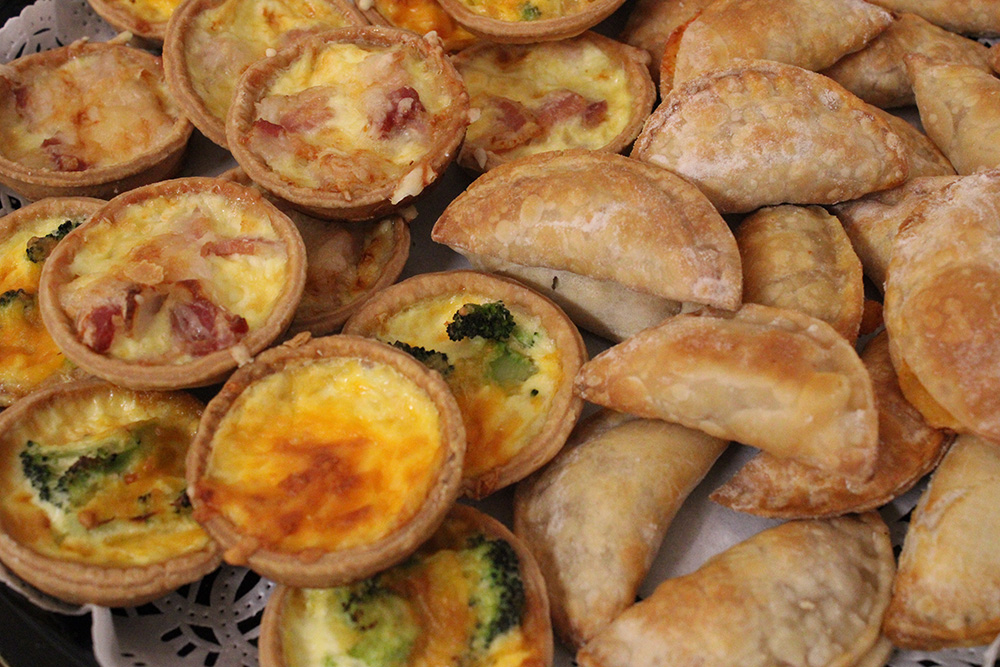 Mini Quiche Tray
Assorted Mini Quiches
18 Servings