Catering Details
These are our most popular trays for easy online ordering. However if you want a different combination of savory bits or sweet treats, give us a call at 724-837-3706 to discuss your order.
Through our cart, you can select delivery from 9AM-1PM on Tuesday through Friday and pickup is from 9AM-5PM Tuesday through Saturday. If you need different arrangements, please call our Call Center at 724-837-3706.
For convenience, add setup (available only with delivery) and utensils to your order.
Minimum Order for Delivery is $150
Delivery is $25 for the first 2 mile radius from the store location, plus $1.30/mile up to 15 miles.
Order up to a year in advance.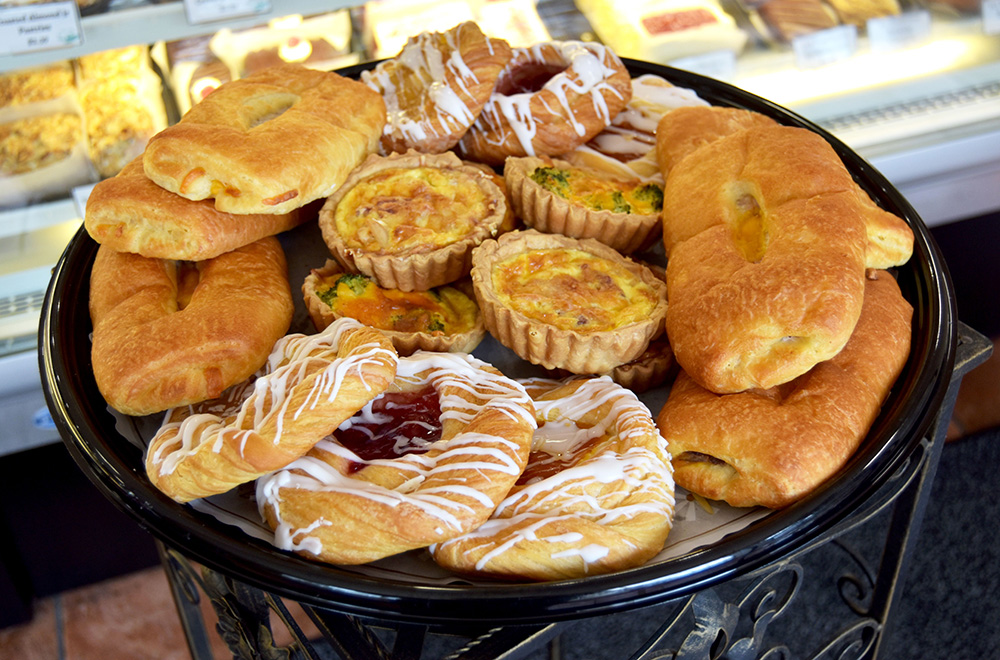 Deluxe Breakfast Tray
All of Prantl's most popular breakfast items on one tray – 6 Quiche, 6 Danish, and 6 Ham & Cheese Croissants.
18 servings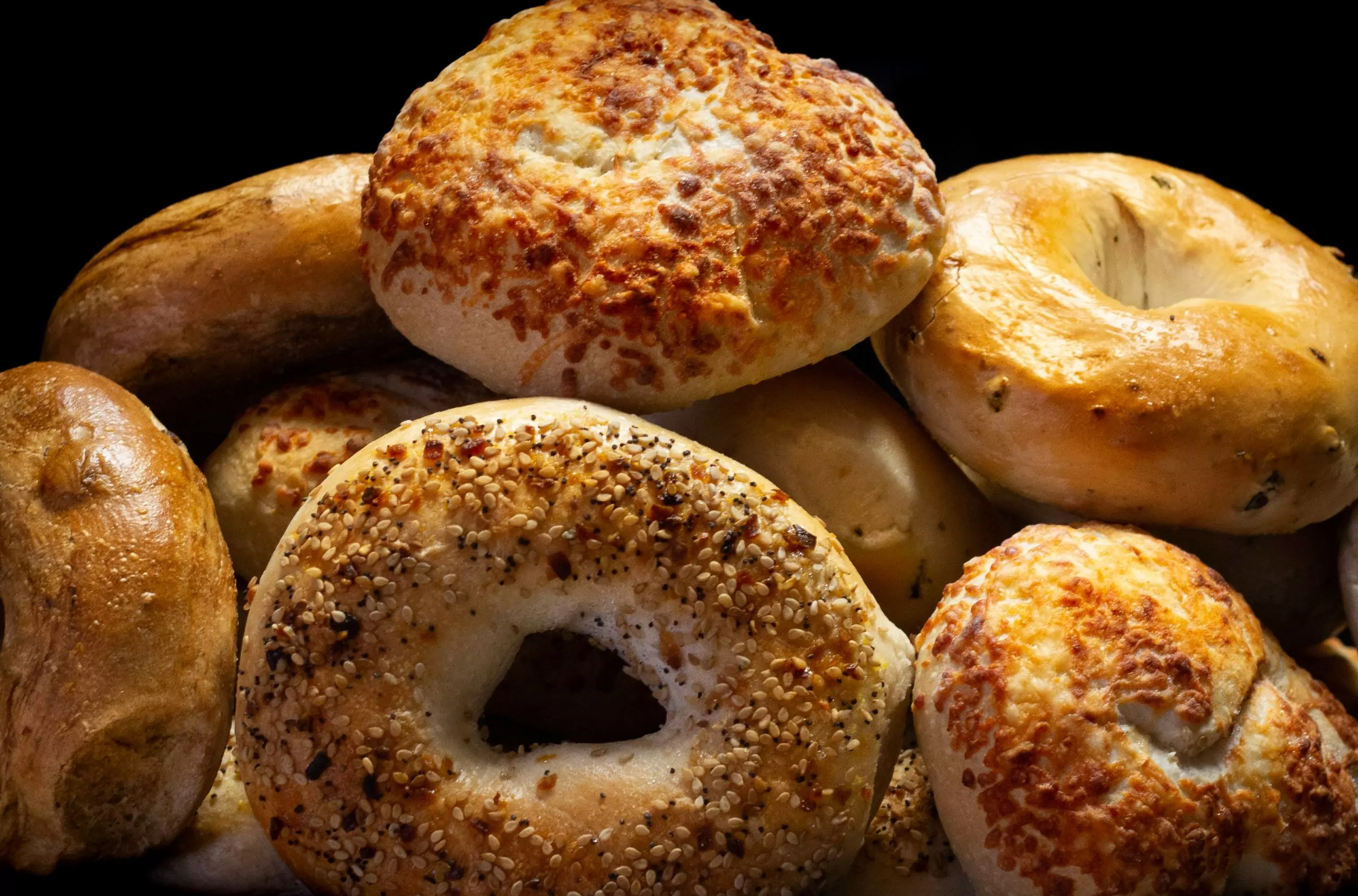 Bagel Tray
This tray features 12 freshly baked assorted Bagels with cream cheese and butter.
12 servings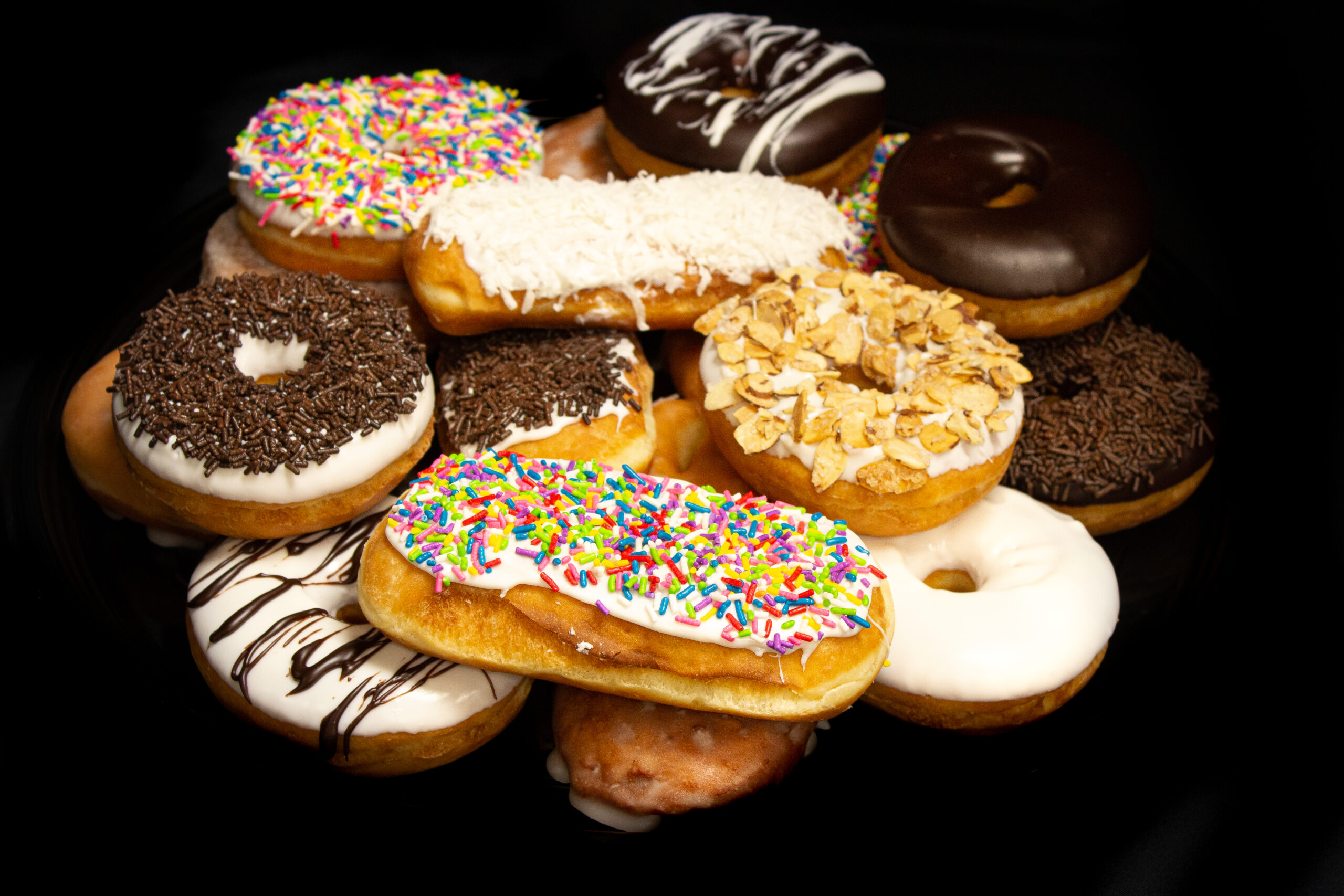 Donut Breakfast Tray
Everyone's favorite breakfast splurge – this tray offers an assortment of sweet and savory donuts.
12 servings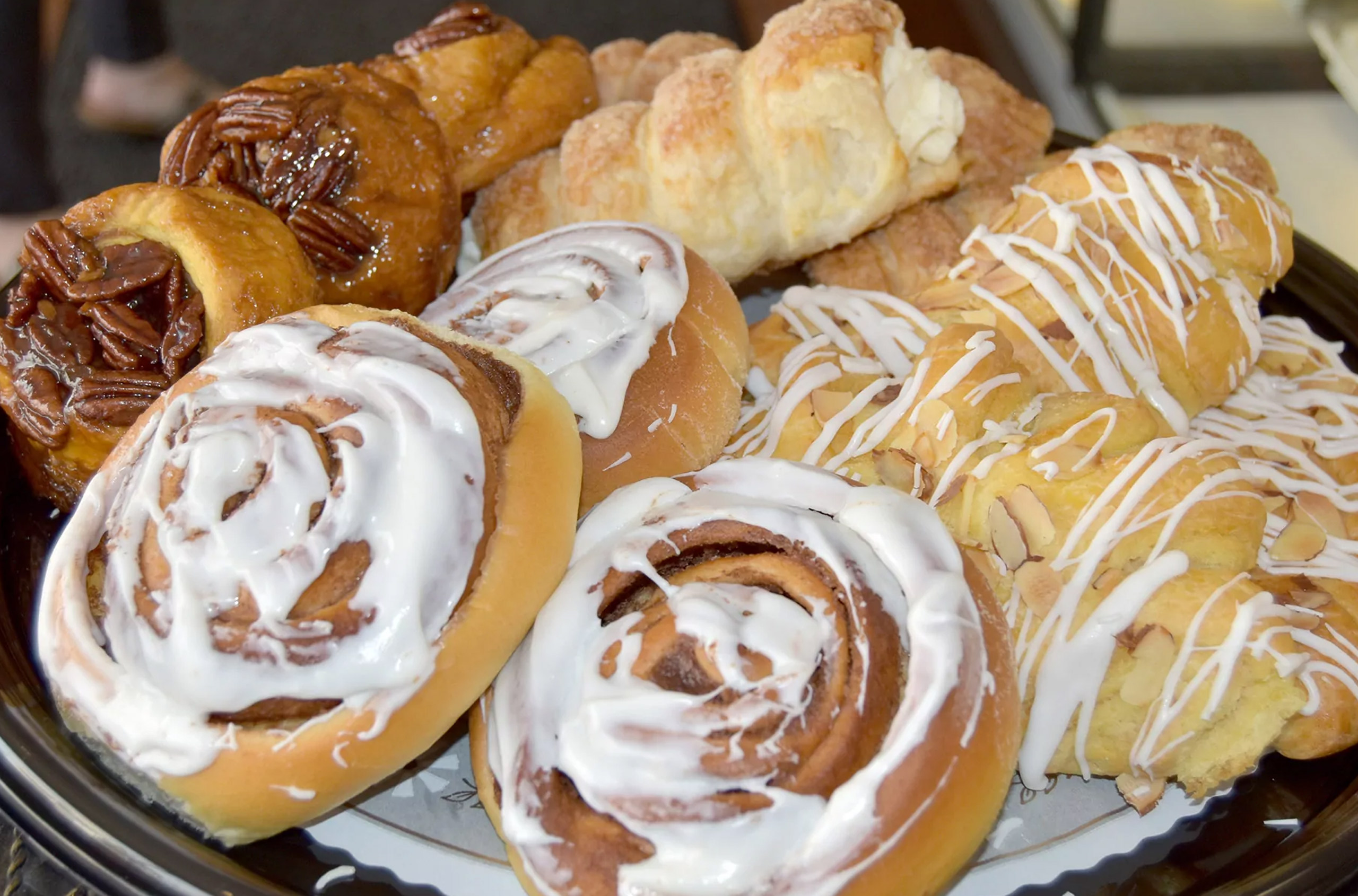 Sweet Roll Tray
There's nothing sweeter than this tray of 3 Cinnamon Rolls, 3 Pecan Rolls, 3 Bear Claws, and 3 Large Lady Locks.
12 servings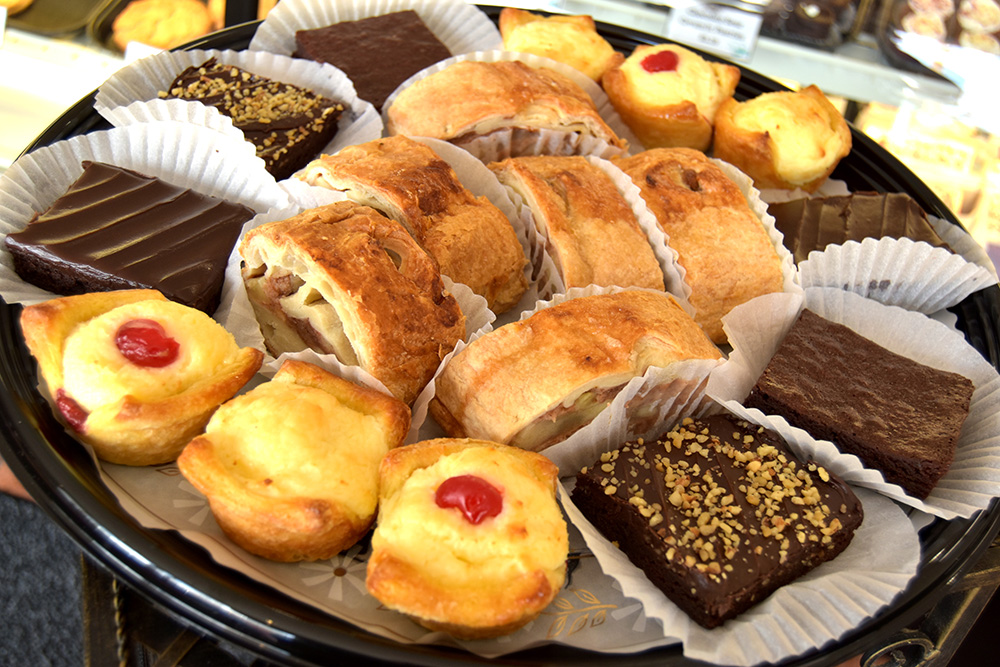 Deluxe Dessert Tray
There's always room for dessert with this tray! It includes 6 Apple Strudel, 6 assorted Cheese Cups, and 6 assorted Brownies.
Servings 18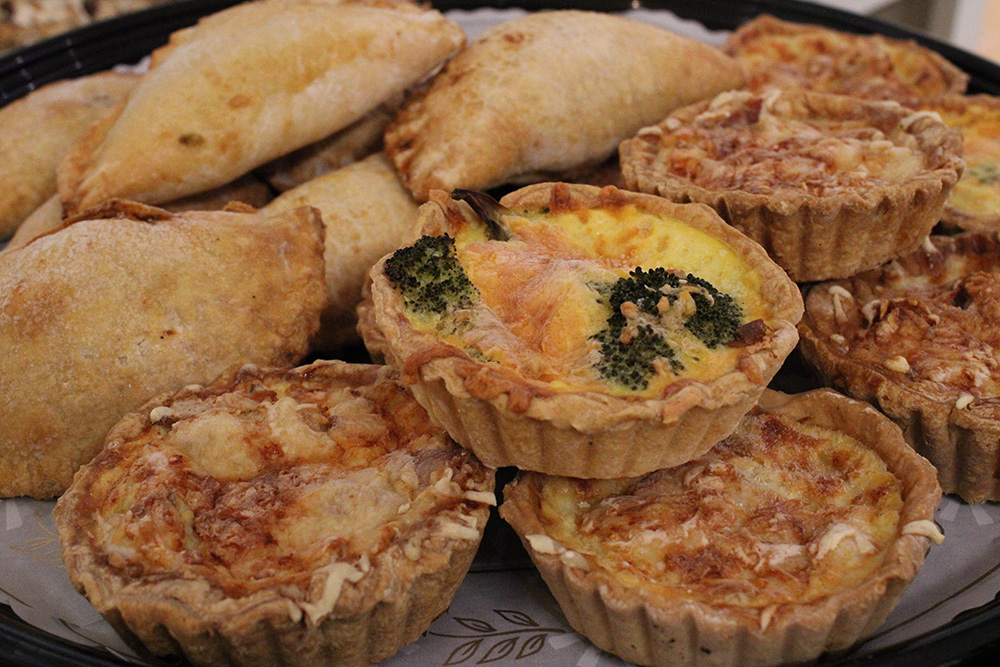 Empanada and Quiche Tray
A taste of Argentina and a taste of France, both represented on this tray – 9 Assorted Empanadas and 9 Assorted Quiche
18 servings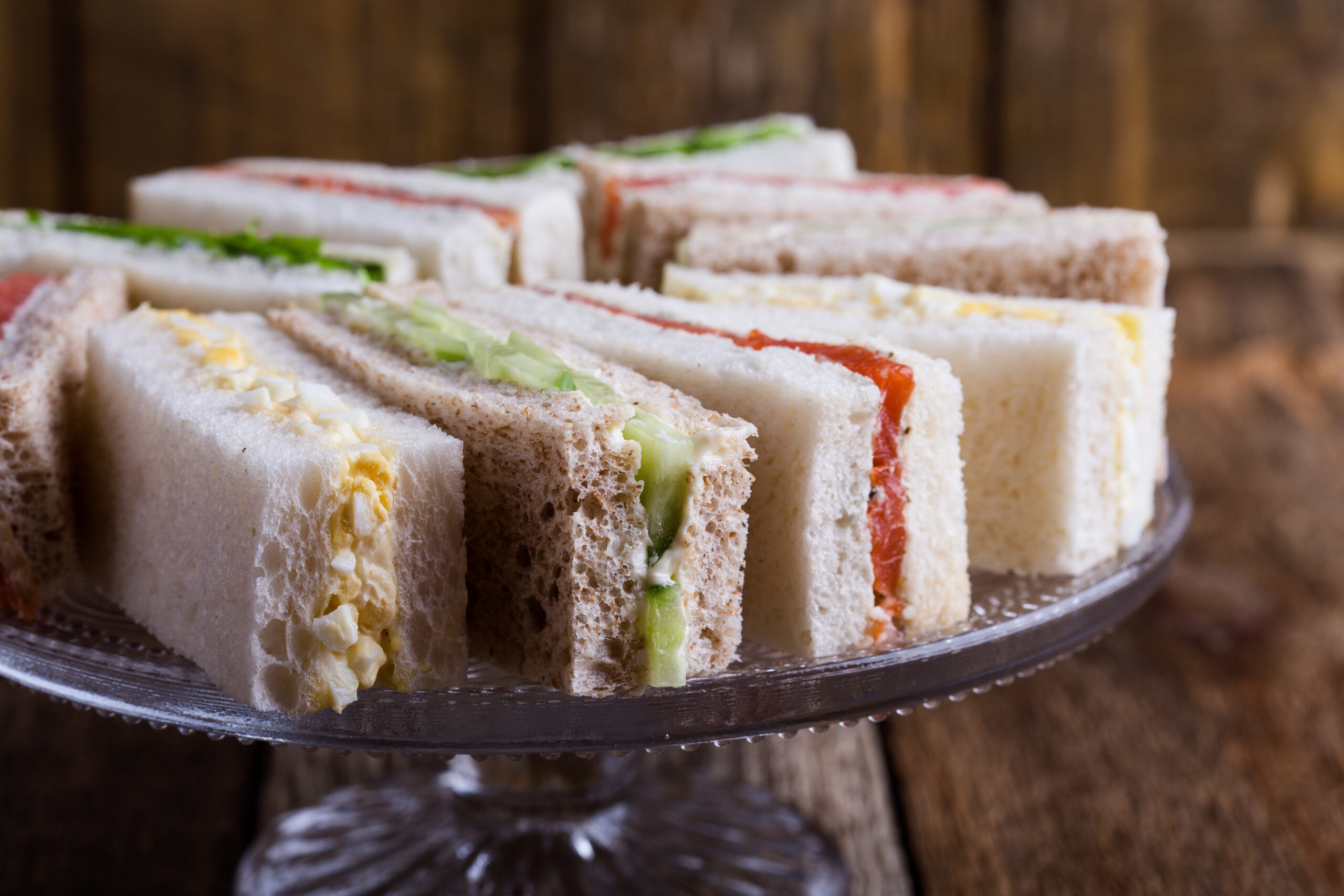 Tea Sandwich Tray
Coming Soon.
Assorted Tea Sandwiches – perfect for bridal showers, party showers, and parties.
18 servings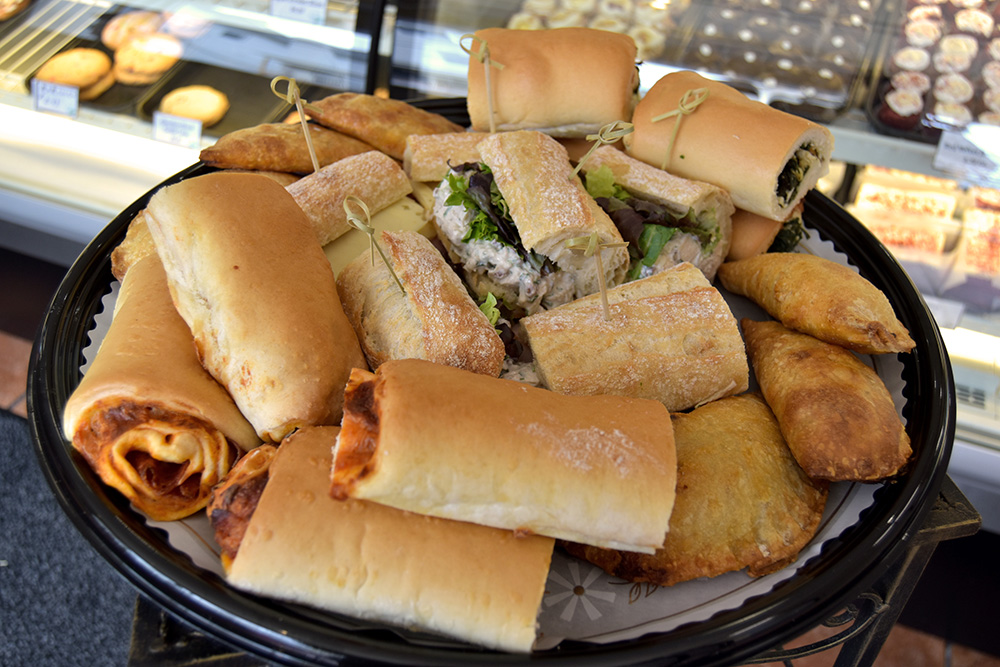 Deluxe Lunch Tray
Perfect for lunch, brunch, tailgates or entertaining in the evening, this tray includes something for everyone – 3 Chicken Salad Sandwiches, 3 Ham Sandwiches, 6 Empanadas, 4 Pepperoni Rolls, and 4 Spinach Feta Rolls.
20 Servings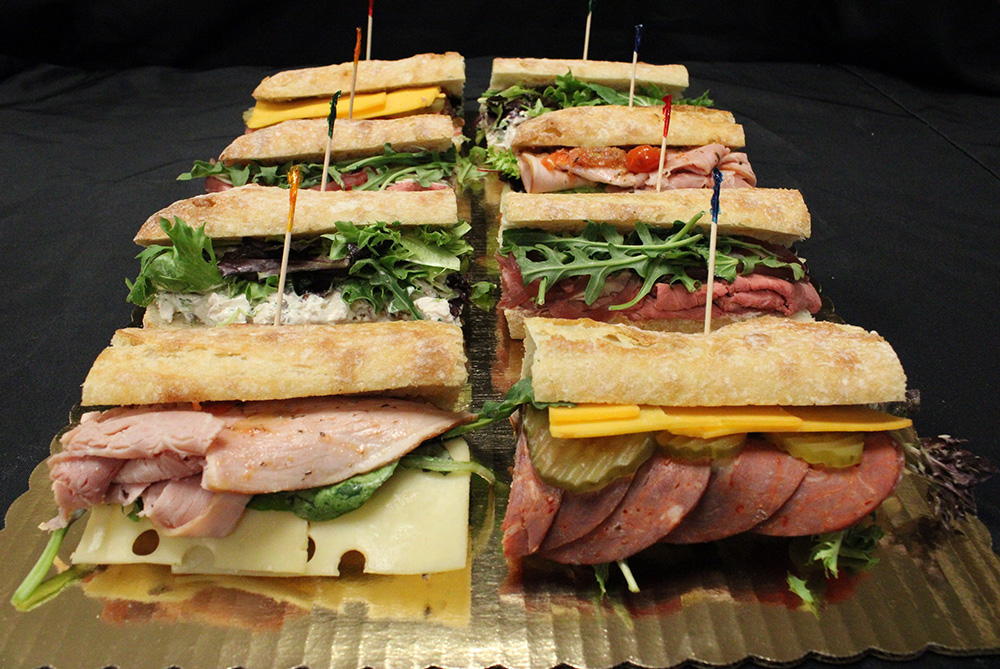 Gourmet Sandwich Tray
Our gourmet sandwiches are made with the very best meats and cheeses, piled high on a crunchy baguette. This tray features 3 Chicken Salad Sandwiches, 3 Ham and Cheese Sandwiches, 3 Italian Sandwiches, and 3 Roast Beef Sandwiches
12 servings